La boutique des passionnés de nature
Warning : Please note that due to our presence on many photo festivals, from 19/09 to 29/11, the shipping time of some items may vary. Do not hesitate to contact us if you need precise information on the delivery date of your order, at (+33)0565607601 or contact@jama.fr.
The shop Jama Photo
Jama Photo
Opportunities > Opportunities
back to list
This item is no longer sold on the website Jama.
Top of the page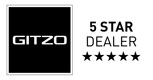 574 rue de Pradals
Parc d'activité MILLAU VIADUC
B 20 - 12100 MILLAU FRANCE
Tel: (+33) 05 65 60 76 01
Email: contact@jama.fr








Top of the page