La boutique des passionnés de nature
The store Jama Photo
Jama Photo
NEOPRENE Protections > Lens - CAMSHIELD - Sony
The TRAGOPAN brand CAMSHIELDS are not made of neoprene or EVA foam, termoformed with similar properties: protection against spiders and absorption of impacts.
It is also treated with water repellent (protected against water, rock, snow, etc.)
In this section only you will encounter
CAMSHIELDS for lenses from the SONY brand.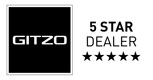 574 rue de Pradals
Parc d'activité MILLAU VIADUC
B 20 - 12100 MILLAU FRANCE
Tel: (+33) 05 65 60 76 01
Email: contact@jama.fr







Top of the page