La boutique des passionnés de nature
Warning : JAMA is present in various festivals and fairs for the next few weeks. Please note that there may be a little delay in the shipments of your orders.

The Jama store
The store of nature enthusiasts
Your cart
Your cart is empty.
Please add items to your cart.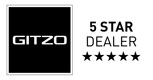 574 rue de Pradals
Parc d'activité MILLAU VIADUC
B 20 - 12100 MILLAU FRANCE
Tel: (+33) 05 65 60 76 01
Email: contact@jama.fr








Top of the page