La boutique des passionnés de nature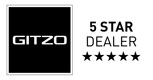 Since 1989, Jama has been devising and selling all kinds of remote controls
and gear for use in nature photography.
All the equipment sold by Jama is tested on location
by skilled amateur and professional outdoor photographers.
Innovative, practical and technologically advanced, these accessories are truly adapted to the needs of wildlife photographers and provide a new approach to nature photography.
JAMA
- 98 Rue de Pradals - Parc d'activité MILLAU VIADUC - B 20 - 12100 MILLAU FRANCE
Tel: (+33) 05 65 60 76 01 Fax :(+33) 05 65 87 09 36 - Email:
contact@jama.fr
Attention : durant les périodes de Festival où nous sommes présents, la mise à jour du stock peut-être retardée de quelques jours.
Merci de votre compréhension, et n'hésitez pas à nous contacter le cas échéant.