La boutique des passionnés de nature
Attention : En raison de notre présence sur divers festival au cours du mois d'avril et jusqu'au 13 mai 2019 inclus, les expéditions seront retardées sur certains articles. Merci de votre compréhension. N'hésitez pas à nous contacter le cas échéant.
Contact us !
To contact us, please fill in the following form.
Fields marked with * are essential.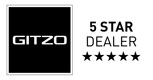 98 Rue de Pradals
Parc d'activité MILLAU VIADUC
B 20 - 12100 MILLAU FRANCE
Tel: (+33) 05 65 60 76 01
Email: contact@jama.fr








Top of the page