La boutique des passionnés de nature
Warning : JAMA is present in various festivals and fairs for the next few weeks. Please note that there may be a little delay in the shipments of your orders.
The store Jama Sittelle
Jama Sittelle
BOOKS > " Wildlife Photographer of the Year "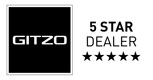 574 rue de Pradals
Parc d'activité MILLAU VIADUC
B 20 - 12100 MILLAU FRANCE
Tel: (+33) 05 65 60 76 01
Email: contact@jama.fr








Top of the page